Why choose Goupil for maintenance?
Adaptable and 100% electric
The Goupil G2 and Goupil G4 ranges of electric utility vehicles can advantageously replace golf cars or small utility vehicles with petrol or diesel engines for the your teams to work about in. The ultra-compact size and the absence of noise or gas emissions make it possible to enter buildings and to position themselves as close as possible to the place of intervention.
In a van version that is fitted or standard, Goupil vehicles can be transformed into a toolbox on wheels capable of carrying up to 1 tonne of equipment (air conditioning unit, compressor, etc.).
For the most demanding applications, the Goupil can be equipped with a lifting crane for safe handling, a tailgate for transporting rolls or a platform for working at heights.
All these equipments operate in a 100% electric mode.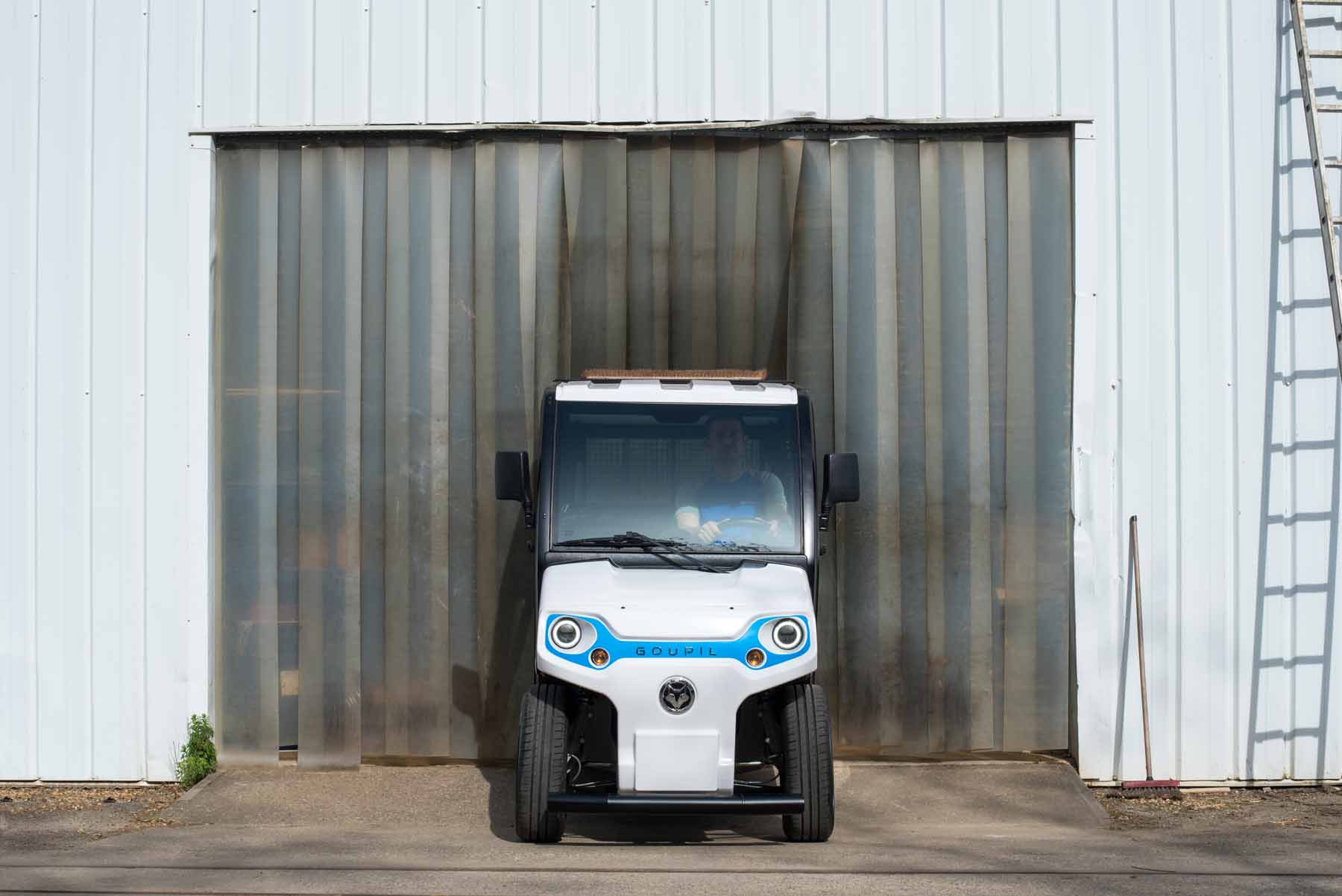 Cost effective
The choice of a captive electric utility fleet will free you from having to manage fuel cards, expensive maintenance costs associated with the use of low-demand internal combustion engines (injector, FAP, clutch, etc.) and will greatly reduce the risk of the véhicules being used off-site.
For more than 15 years, Goupil has been developing custom vehicles for our customers. We deliver a key in hand solution integrating the most efficient and innovative cambers. Do not hesitate to contact our teams for a personalized study.