Discover the most compact Goupil Electric Utility Vehicle
A modern design, a smooth drive and easy to use, the G2 Electric Utility Vehicle is the perfect partner for your short trips. Homologated for road use and able to carry up to 600 kg, its versatility will become essential for your day to day use.
Architecture & safety
Perfectly suspended on 4 McPhersons and mounted with 14 inch wheels, the G2 Electric Utility Vehicle is at ease on all terrains. Its aluminium cabin associated with a tubular iron platform gives it lightness and a unique resistance for this type of vehicle. You will appreciate its ultra-compact size (1.1m wide) which allows access to the narrowest roads. Equipped with 3-points seat belts and double circuit braking system, the G2 makes you feel safe under any circumstances.
Ergonomics
Getting in and out of a vehicle has never been that easy as with a G2. Its large openings and space on board make the shortest trip easy. User friendly, the modularity of the equipment at the back, the efficiency of the comfort equipments are all good reasons to move on to the Goupil G2 Electric Utility Vehicle.
Applications
Public space planning, maintenance of your buildings, transport of employees, choose the G2 and discover all the versatility of the most compact 100% electric utility vehicle in its category.
Healthcare
Goupil are widely used for facilty management. Their size and electrical technology are perfect for the maintenance of closed sites.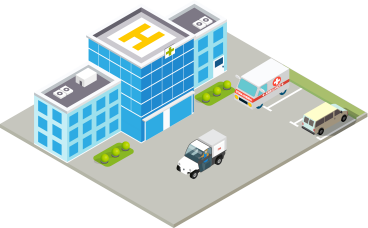 Leisure
Typically used to transport equipment or people, they offer an eco-friendly and quiet alternative ideal for tourist sites.