Why choose Goupil for waste management?

Compact
The ultra-compact Goupil vehicle sizes are between 1,10 m and 1,50 m wide and the reduced turning radius allows you to move in the narrowest and busiest streets of city centers with discretion and security.
Goupils can be used as a satellite vehicle and operate in areas inaccessible to traditional collection trucks.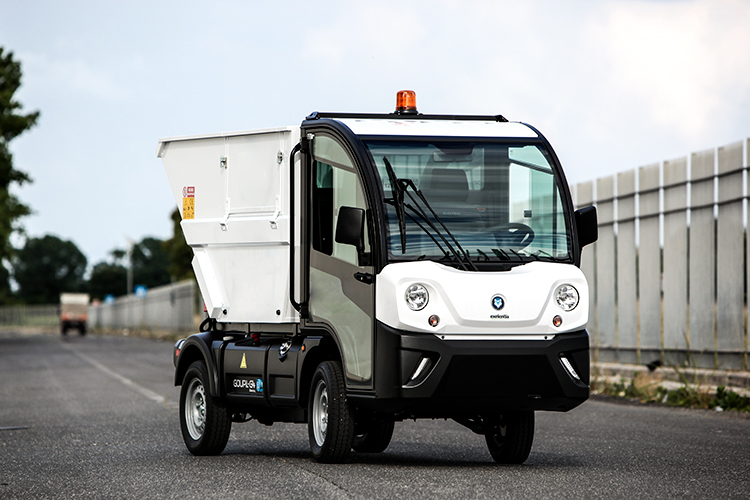 Adaptable & 100% electric
Perfectly adapted with Stop & Go applications, the electric vehicle provides an ergonomic and safe solution for street cleaners. Without any equivalent with other vehicles of this size, it has a capacity of up to 1 200 kg. It is possible to collect heavy waste such as glass, bulky waste or rubble.
Our range of 100% electric vehicles can be equipped with traditional steel buckets with extensions and nets, aluminium buckets with side flaps or buckets with container lifters and compactor.
For more than 15 years, Goupil has been developing custom vehicles for our customers. We deliver a key in hand solution integrating the most efficient and innovative cambers. Do not hesitate to contact our teams for a personalized study.